Best romantic sex positions
Are you tired of hook-up sex and thinking of having romantic sex? I will suggest the best sex position for romantic sex.
What is hook-up sex? Hook-up sex is a physical encounter without romantic emotion. Hook-up sex is " fuck". Romantic sex is making love which involves intimacy and emotions.
Fuck is fast sex. For this, those sex positions are suitable than can be done instantly without preparation. Sex positions for romantic love are suitable for slow sex and intimacy.
There are sex positions in Kamasutra and other eastern-influenced sex positions that facilitate a higher degree of intimacy. These positions allow a couple to enhance their sensory experiences
The Buddist inspired Yab yum is builds a bridge between emotions and sexual pleasures. This position connects both foreplay or afterplay. It can align the energies and intentions of the couple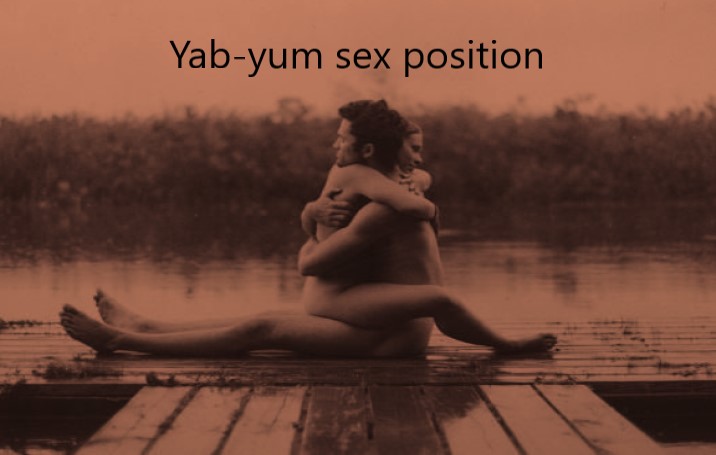 This position is for passionate "love-making" not for raw fucking. This is a Tantric sex position but you don't need to learn about Tantra. Tantric sex talks a lot about Chakra, the Union of earth and heaven. Don't worry about those. You don't have to mediate. Take it just a sex position.
In ancient times, the couple used to make love in this position near a river in nature. The felt the calmness and beauty of nature.
Read also: Men's self-worth and pride are linked to the penis size and sexual stamina
You can on the bed the same way you see in the above picture. The man sits crossed legs and the woman sit crossing her legs behind the man's back. Penetration with a strap-on or penis can be great in this position.
Lotus sex position is similar to Yab-yum which is very romantic. See the picture below: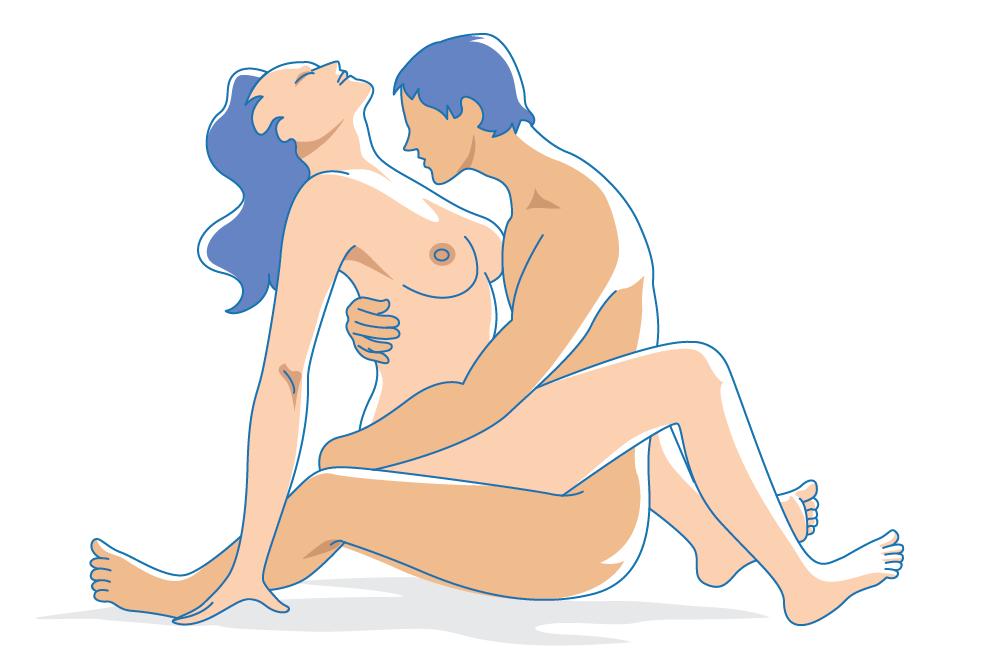 The Lotus sex position is a Kamasutra position.
the man sits down crossed-legged and his woman sits on him wrapping her legs around his waist. The couple embrace and the man stars penetration. The couples can kiss and feel one another.
Remember both Yab- yum and lotus are slow to process. Don't rush into anything. Take your time and kiss each other. Work one another's erogenous parts like earlobes. Exchange loving words. You could place grapes, berries, and chocolates. Boozing and eating fruits and chocolates during sex cheer you up.